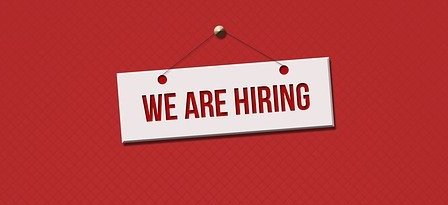 Finance Officer
Posted on: 23 Oct, 2023
Job Title: Finance Officer (01 Post)
Reports To: Finance Manager
Summary of Position
This position requires an employee to perform complex duties in finance and accounting which requires high accuracy and attention to detail. Instructions are general in nature, and work requires judgment and initiative.
Duties and Responsibilities
Allocation of expenditure
· Receives request forms from the Cashier by the 15th of one month by the month of expenditure (cash requests as well as cheques/invoices
· Casts the accuracy and completeness of accounting data.
· Compares request with appropriate budget balance and if found to be correct sign in the appropriate space.
· Checks whether the requests comply with the donor's regulations, objective, and activity number.
· Implements effective monitoring, verification, and coding procedures to ensure accuracy (Cost coding the requests)
· Advises Finance Manager concerning proper allocation of funds as per the budgets, donor accounting codes, and various other related financial activities.
· Oversees fiscal management and reporting for all programs, ensuring expenditures are in accordance with applicable guidelines and budgets and all final external reports are appropriately documented and filed.
Responds to staff queries that arise due to dissatisfaction/ misunderstandings of their requests.
· Review detailed monthly external expenditure reports for each project and correct them accordingly (draft before updating).
· Monitor, review, and identify errors/discrepancies in reports prepared by the Assistant Accountant Reports.
· Checking of expenditure on reports.
· Reviewing and verifying the accuracy of data.
Verify that expenditures follow the policies of donors for procurement and other expenses and ascertain that expenditures are recorded against the appropriate accounts and follow generally accepted accounting principles.
· Understand various donors' financial regulations, especially on expenditures approval.
· See to it that any expenditure over 10% above the budget is not approved unless after the approval from the respective donor.
· Ascertain that three quotations are attached to any expenditure over US $ 500.
· Checks that for any expenditure above US $ 5,000 approvals from donors for payment are made.
· Examines records and maintains and reconciles financial records.
Monitoring budgets, accounts, and cash flows.
· Reports on the bank balances, transfer requests, and other related issues to the Finance Manager.
· Submissions of calculations for reimbursement from various donors' accounts to the general account by the 10th of each month.
Responsible for general accounting activities that involve the preparation of statistical data and financial reports.
· Recommend, develop, and maintain financial databases, computer software systems and manual filing systems.
· Monitor and review accounting-related system reports for accuracy and completeness.
· Complies with work scheduling and attendance requirements according to reasonable policy and practices.
· Complies with the established rules of operation, procedures, and policies when using PASADA computers, peripheral hardware, and software. Individual passwords and other confidential information regarding PASADA records shall be kept confidential.
· Operates Word Excel and pastel accounting packages to compile, type, revise, combine, edit, print and store documents and reports Preparation of external reports and review of internal reports.
· Prepare external reports (Record the information found in the Microsoft Excel sheet breakdowns to the appropriate donors' approved budgets)
· Submission of external reports to the Finance Manager for review on or by the 5th for the previous month's reports
· Produces monthly external financial reports to the management and donors.
Required skills and qualifications.
· Bachelor's degree in finance and accounting or a related field,
· Strong understanding of Financial Management and national financial compliance
· Three or more years of experience in Finance Management preferably in NGOs
· Broad financial management skills to direct financial planning accounting, and internal control
· Proven integrity and good character especially in the stewardship of resources, transparency, and accountability
· Working knowledge of accounting and/or financial management software, and MS Office applications.
Job Application Procedure:
Please send your application letter along with the updated curriculum vitae (CV) in one document to recruitment@pasada.or.tz. In your CV, please indicate three reputable referees. Send your application before 06th November 2023.
The application letter should be addressed to.
The PASADA Executive Director
P. O. Box 70225
DAR ES SALAAM, Tanzania.
NON-DISCRIMINATION NOTE:
PASADA advocates and upholds the principle of equal opportunity for all and does not discriminate in its shortlisting, selection, or employment practices that are based on race, creed, sexual orientation, religious basis, sex, nationality, political affiliation, gender bases, marital status, inability or disability, or any other form which does not constitute merits.
Share This
---