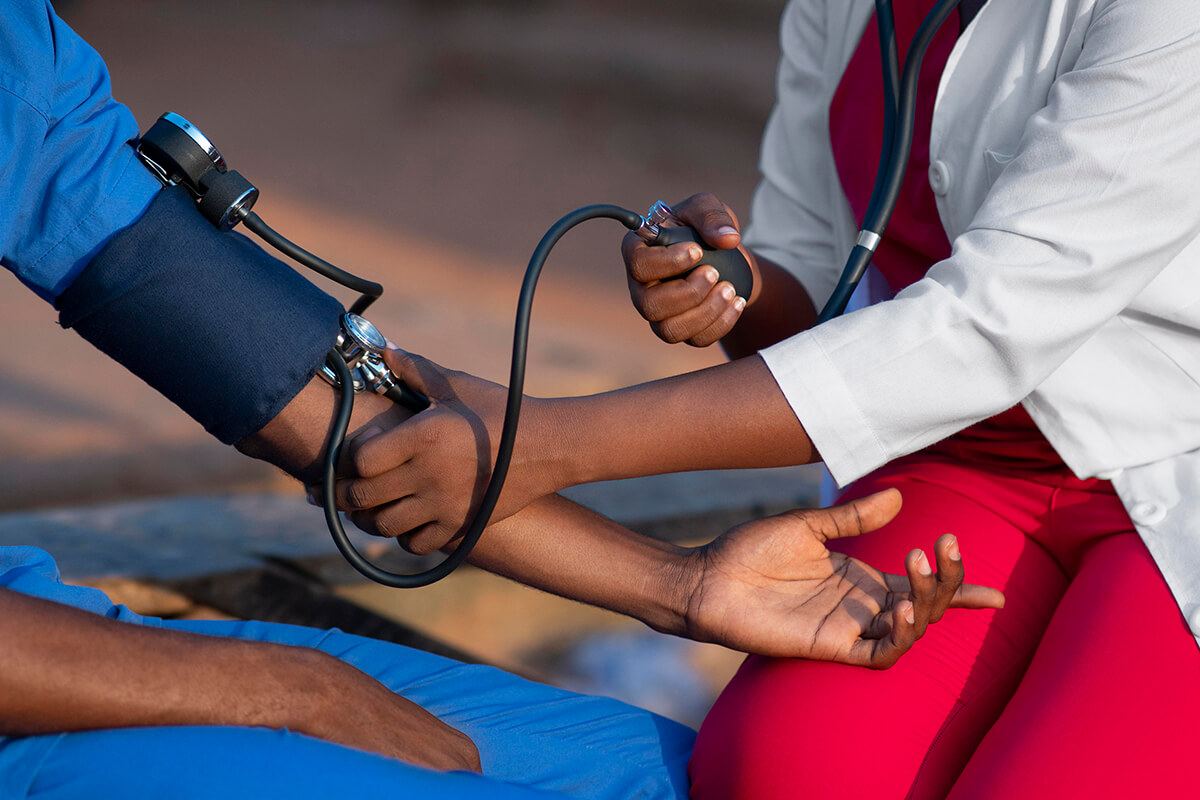 Home-Based and Palliative Care
Compassionate Home-Based and Palliative Care: Providing Comfort and Dignity
At PASADA, we understand that living with HIV can bring a range of physical, emotional, and social challenges. Our commitment to holistic care extends to our home-based and palliative care services, which aim to provide comfort, support, and dignity to individuals during challenging times.
Understanding the Need for Home-Based Care:
For individuals living with HIV, especially those facing advanced stages of the disease or significant health complications, receiving care in the comfort of their homes can be a critical aspect of their well-being. Home-based care allows individuals to stay in familiar surroundings, surrounded by loved ones, which can have a positive impact on their emotional and psychological health.
Compassionate and Skilled Caregivers:
Our home-based care services are delivered by a team of highly skilled and compassionate caregivers, including nurses, doctors, counselors, and social workers. These professionals have extensive experience in providing care to individuals living with HIV, ensuring that each person's unique needs are addressed with empathy and expertise.
Personalized Care Plans:
Every individual we serve is unique, and so are their needs and circumstances. Our team works closely with each client and their family to develop personalized care plans that take into account their medical condition, emotional well-being, and social support requirements. The goal is to enhance the quality of life and promote a sense of independence and dignity.
Medical Support and Symptom Management:
Our healthcare professionals are well-versed in managing the medical aspects of HIV/AIDS. They provide medical support, monitor health conditions, and administer treatments as needed. Additionally, our team specializes in managing symptoms that may arise due to the disease or its treatment, helping to alleviate discomfort and improve overall well-being.
Emotional and Psychosocial Support:
Living with HIV can be emotionally challenging, both for individuals and their families. Our caregivers offer emotional and psychosocial support to help clients cope with their feelings, fears, and uncertainties. By fostering a compassionate and understanding environment, we aim to reduce stress and enhance emotional resilience.
Caring for the Whole Family:
PASADA recognizes that HIV affects not only the individual diagnosed but also their family members and caregivers. As part of our home-based care services, we extend our support to the entire family unit. By providing information, counseling, and resources, we help families navigate the challenges associated with HIV and maintain a supportive environment.
End-of-Life Care and Palliative Support:
For individuals in advanced stages of HIV or those facing life-limiting illnesses, palliative care becomes an essential aspect of our services. Our team focuses on relieving pain and managing symptoms, ensuring that individuals experience a sense of comfort and dignity during this stage of life. We work closely with the individual and their family, providing emotional support and guidance throughout the journey.
Empowering Clients and Families:
At PASADA, we believe in empowering individuals and their families to actively participate in their care decisions. We encourage open communication, respect for individual preferences, and informed choices. Our goal is to support clients in regaining control over their lives and making decisions that align with their values and priorities.
Continuity of Care:
PASADA's home-based and palliative care services offer continuity of care, ensuring that clients receive support consistently throughout their journey. Our dedicated team remains by their side, adapting care plans as needed to address changing circumstances and needs.
Fostering a Sense of Belonging:
Through our home-based and palliative care services, we strive to create a caring and supportive environment where clients feel valued, respected, and understood. We believe that every individual deserves compassion, comfort, and dignity, regardless of their health status.
Committed to Making a Difference:
As an organization deeply committed to the well-being of those affected by HIV, our home-based and palliative care services stand as a testament to our dedication. We recognize that every life is precious, and we are honored to be part of the journey, providing care and support that makes a positive impact on the lives of our clients and their families.