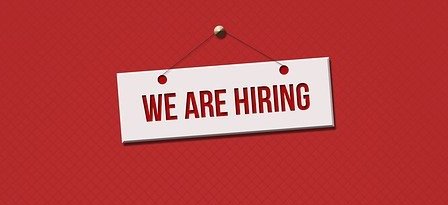 Finance Manager
Posted on: 23 Oct, 2023
Job Title: Finance Manager (01 Post)
Reports To: Executive Director
Summary of Position
The Finance Department is responsible for the provision of support services to the Organization through the areas of Finance to project implementation teams. The Finance Manager is the head of the department and is responsible for providing strategic and operational leadership to the department to assist the organization in meeting its financial objectives.
Specific Duties and Responsibilities:
To provide strategic leadership related to finance, particularly on internal control systems and collaboration within PASADA and outside PASADA. Specific duties are:
· Prepare, review, and implement procedures, policies, and guidelines related to internal control of spending and procurement.
· Prepare manuals that are necessary to guide budgeting, costing, and procurement.
· Establish good working relationships between the finance department and donors (finance/technical staff) who manage our financial affairs in their respective organizations.
· Establish a good working relationship with TRA and DC offices which have a jurisdiction of processing our tax exemptions.
· Establish a good working relationship with banks.
· To develop the finance team to respond to the donors' and PASADA's demand which matches PASADA's growth.
Operational Management: Review monthly internal and external reports before the dates indicated:
· Review financial reports and submit them to the Executive Director before the deadlines (5th of the next month).
· Check the trend of expenditure on reports.
· Design a system to reduce time wastage for finance staff.
· Direct, control and supervise the work of Finance staff.
· Review the contents of reports regularly with a view to improving them.
· Make all payments on time as they have been requested without compromising regulations, internal control systems, and donor requirements.
· To provide treasury advice to the Executive Director and to heads of departments.
Internal Control:
· To implement an internal control system in PASADA to ensure that all assets are safeguarded, and that embezzlement is kept to a minimum or eliminated completely.
· To review the internal control system from time to time with a view to improving it.
· To install control systems in areas identified as risky.
· Respond to accountability queries on funds from donors in a timely and satisfactory manner.
· To arrange for the organization's external audit work as per the requirements of the donors.
Reporting to the Executive Director:
· The Finance Manager will provide a monthly report to the Executive Director, summarizing the organization's financial situation and detailing any pertinent issues that arose during the month.
· The Finance Manager will be able to provide the Executive Director with any financial information relative to donors, departments, budgets, and banks that (s)he might request.
Other duties are assigned from time to time by the Executive Director.
· PASADA is a multi-donor funded agency and therefore the organization's requirements are often dynamic depending on individual donor's requirements. The Finance Manager will advise the Executive Director and the management team on the best way to respond to any donor demands and to create a good relationship with donors. Therefore, the Finance Manager is responsible for the preparation of monthly management accounts; assisting with the budgets and forecasts; accruals and prepayments; liaison with the non-accounting budget holders, and any other ad hoc tasks as required.
Required skills and qualifications.
· Bachelor's degree in finance and accounting or a related field, CPA will be an added advantage.
· Strong understanding of Financial Management and national financial compliance
· Seven or more years of experience in Finance Management preferably in NGOs
· Experience in successful implementation of a wide range of responsibilities in a prior financial services position
· Broad financial management skills to direct financial planning accounting, and internal control
· Proven integrity and good character especially in the stewardship of resources, transparency, and accountability
· Working knowledge of accounting and/or financial management software, and MS Office applications.
Job Application Procedure:
Please send your application letter along with the updated curriculum vitae (CV) in one document to recruitment@pasada.or.tz. In your CV, please indicate three reputable referees. Send your application before 06th November 2023.
The application letter should be addressed to.
The PASADA Executive Director
P. O. Box 70225
DAR ES SALAAM, Tanzania.
NON-DISCRIMINATION NOTE:
PASADA advocates and upholds the principle of equal opportunity for all and does not discriminate in its shortlisting, selection, or employment practices that are based on race, creed, sexual orientation, religious basis, sex, nationality, political affiliation, gender bases, marital status, inability or disability, or any other form which does not constitute merits.
Share This
---